LED Solar Garden Lighting
There are many benefits of the LED Solar Garden Lighting Systems:
Minimal in ground infrastructure
Longer life
No black outs(OH&S friendly)
Reduce carbon footprint
Design of LED Solar Garden Lights
The lights are heavy duty design and resistant to damage. The white balls used are also resistant to breakage. We ensure that the design allows for any deterioration in storage capacity of the batteries while ensuring the full operational parameter of the light. All spare parts for these lights are available for purchase.
Quality of Garden Lights
The range of LED solar garden lights and park lights that are on offer are high quality. All lights will operate a full 12 hours per night. This range of solar lights offer the opportunity to provide the light required for security and access visibility with class and individuality.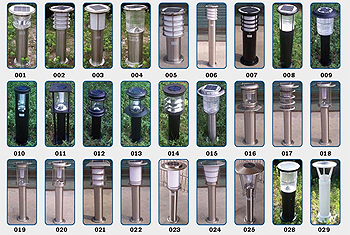 Lighting Solutions
Benefit Financially and Environmentally
Zero CO2 emissions
Zero energy running costs
Reduced maintenance costs
Benefit of blackouts. These lights continue to operate providing a safe and secure environment.